Best Applications for Tower Cranes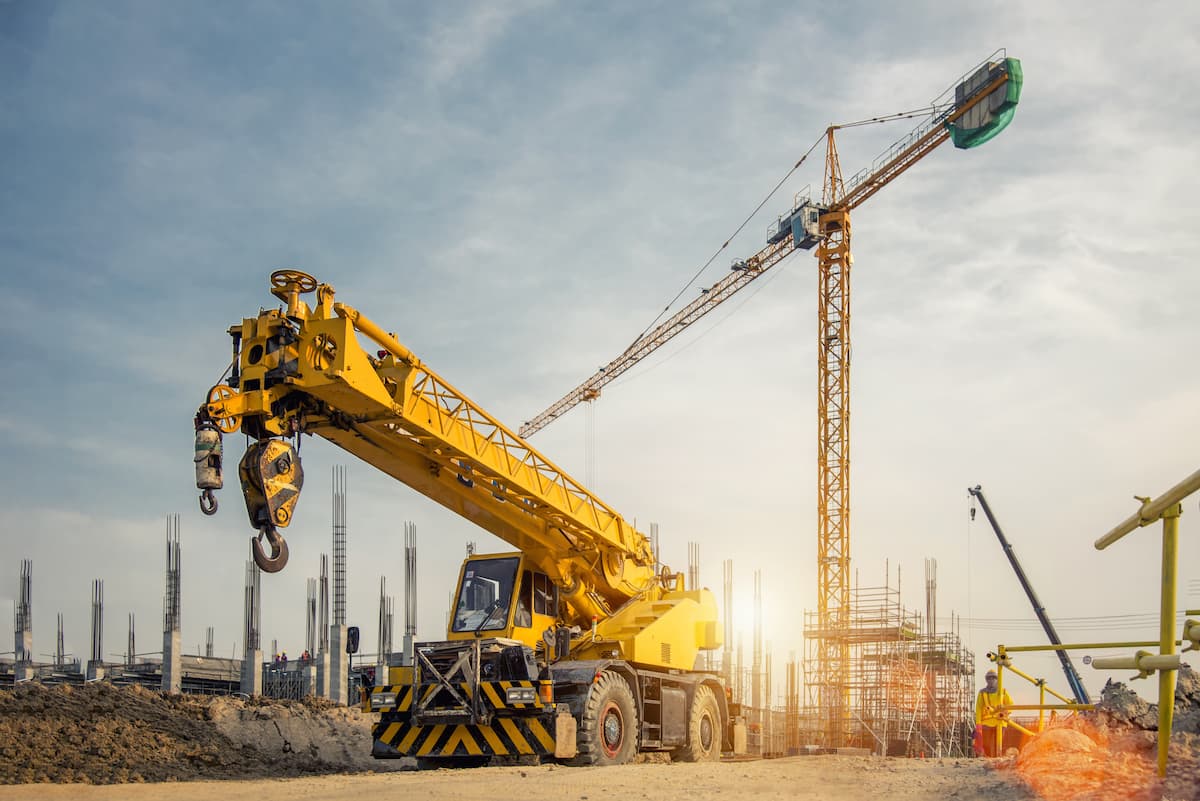 Tower Crane Construction Guide
Of the many types of cranes, the tower crane may be the most recognizable. This type of crane has become deeply associated with city skylines and has helped erect the world's most iconic cities. When you need to reach as high as possible and handle the heaviest loads with ease, you're looking for a tower crane.
Benefits of Tower Cranes
There are only two primary benefits of tower cranes, but they're both big ones. They may lack the mobility and easy operation of some smaller options, especially mobile cranes, but tower cranes are still absolutely iconic in the construction world. That's because their two big benefits are two of the most important things people look for in cranes.
1 –Reach
Tower cranes have phenomenal reach, both vertically and horizontally. This means they can lift things to great heights with relative ease, making life easier for everyone involved. They also have enough horizontal reach to access entire job sites (depending on the size of the job site, of course). Tower cranes give the operators access to this incredible reach despite having relatively small footprints.
2 – Lift Capacity
On top of their massive reach, tower cranes offer enormous lift capacity. They're able to lift heavy loads and move them in three dimensions with great accuracy. There's simply nothing better than a tower crane when it comes to getting heavy materials all around a job site.
When to Use a Tower Crane for Construction
Because of their small footprints, high lift capacities, tall heights, and long reaches, tower cranes are useful for a wide variety of different applications. They might be seen at job sites for all of the following.
1 – Urban Construction
The construction of tall buildings requires cranes that can lift heavy building materials to great heights. For that type of a job, there's simply nothing better than a tower crane. Without this type of crane, civil construction would have never been able to advance as far as it has. Whenever you look at the tallest, most impressive buildings on the West Coast and throughout the rest of the country, you see the work of tower cranes.
2 – Bridge Construction
Like tall buildings, bridges require cranes with high lift capacities and excellent reach. Because tower cranes have such a long reach in every direction, they're able to get to the different parts of a bridge. For example, vertical reach allows the same crane to reach the highest and lowest points of the bridge. Horizontal reach allows the crane, from its fixed position on a small footprint, to reach out along the length of the bridge.
3 – Utility Construction
Utility projects often require the lifting and accurate maneuvering of heavy equipment. This is true at power plants and related facilities. A tower crane can offer the high lift capacity required to move generators and other heavy equipment carefully and accurately.
4 – Dam Construction
Dam construction depends on pouring hardware, which is incredibly heavy. Dams are also wide enough and tall enough that the reach of a tower crane comes in handy. It's hard to imagine getting the right equipment and building a dam without using a tower crane.
Crane Rental Services in the Western United States
Reliable Crane Service is your source for tower crane rentals in the Western United States. We have a massive lineup of cranes that are available to be rented. Our experienced staff has seen just about everything, so we can help you find the exact right crane for your next project. Contact us today to get started.
Image Source: Bannafarsai_Stock / Shutterstock