Best Applications for Pick and Carry Cranes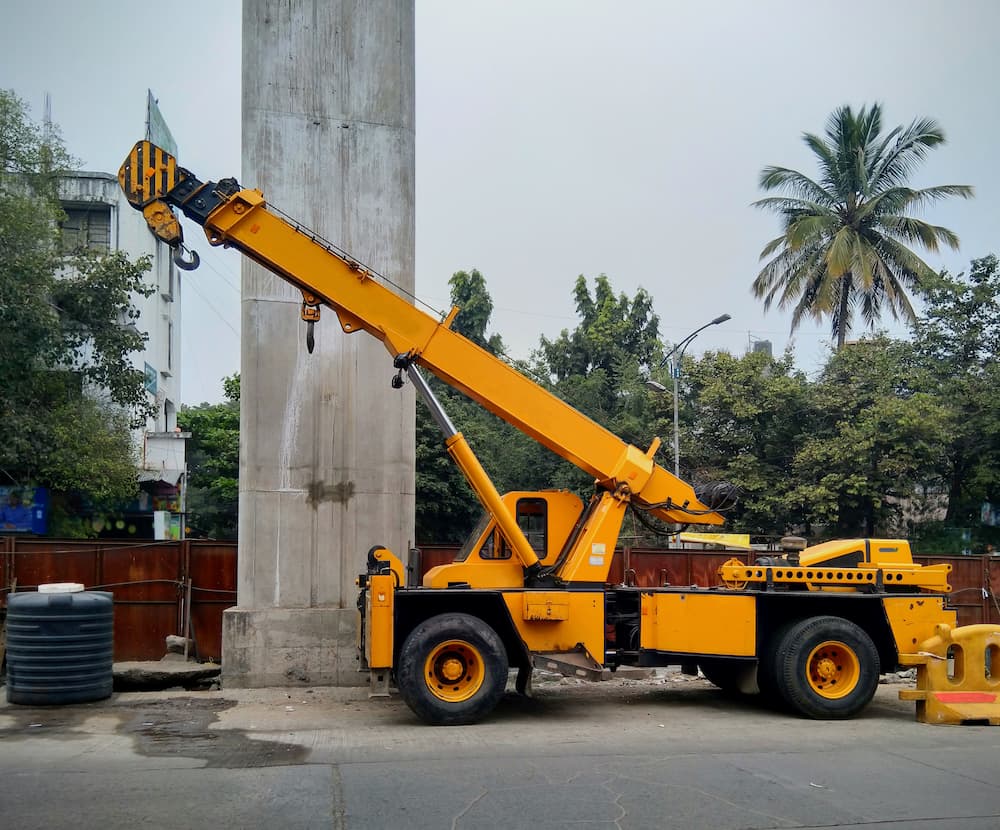 Our Favorite Small Mobile Crane: The Pick and Carry Crane
As with every other tool, it's important to find the right crane for the job. In many cases, you may be able to get the work done with a number of different types of cranes, but choosing the most appropriate option will always make your work easier. Some jobs will require even larger tower cranes and others will be fine with a more standard crane rental. Choosing the very best crane reduces time and manual effort, which means the project gets completed in less time and on a smaller budget.
More and more, construction teams are realizing the importance of finding the best crane for every application. This has led to more instances where teams select niche cranes such as the pick and carry crane. Crane rental services have started to offer to pick and carry cranes more frequently in recent years because they offer some important benefits when compared to other types of cranes. If your not sure which type of crane would be best for your next project, get in touch with our team here at Reliable Crane to discuss the specifics of your job.
Benefits of Small Mobile Cranes Such as Pick and Carry Cranes
The primary advantage of pick and carry cranes is that they can work in many areas where other machinery wouldn't fit. In that regard, the two primary features are size and maneuverability.
1 – Size
Pick and carry cranes don't take up very much space. Everything is relative, of course, but these are much smaller than most types of cranes. That means that they're ideal for small job sites and tight quarters.
2 – Mobility
The small size of pick and carry cranes wouldn't be as valuable as it is without their great mobility. The way these cranes move makes it possible for the operator to reach areas of the job site that would be difficult to get to for other cranes. These cranes offer relatively tight turning radiuses and are easier to steer than many other cranes.
When to Use a Pick and Carry Crane
Pick and carry cranes or carry deck cranes are ideal for small job sites, and especially indoor applications. If you need to move materials from the delivery point to the point at which they'll be used, a pick and carry crane is a strong choice. Loading, unloading, and transporting materials around the job site are the top applications of pick and carry cranes. Pick and carry cranes have also been used in clean-rooms, warehouses and manufacturing facilities.
These cranes are also relatively easy to use. They don't require assembly, and it's fairly easy to drive them. If you need something simple that can reach tight spaces and drive under obstacles (like roofs, other cranes, or anything else on the job site), a pick and carry crane will help accelerate your project. While pick and carry cranes are popular on small job sites, they can also provide supplemental support on larger job sites.
We say pick and carry cranes can supplement other cranes on larger job sites because they do have disadvantages that will have to be made up for by other cranes:
Limited Capacity – Because they aren't as big as other cranes, they also can't lift as much. This shouldn't come as a huge surprise, and most people don't turn to pick and carry cranes for massive loads. It's all about giving teams more versatility for their small or moderate loads.

Limited Reach – A pick and carry crane will have a relatively short boom, which means it won't be able to erect a massive structure on its own. For larger job sites and taller projects, a pick and carry might be able to bring materials to your larger crane, maximizing speed.
If you can work around the limitations of a pick and carry crane while making the most of its advantages, it will work wonders for your job site.
Small Mobile Crane Rental Services in the Western United States
Reliable Crane Service is your source for crane rental services throughout the Western United States. Our diverse crane rental offerings range from tower cranes to pick and carry cranes, and we have everything in between. Our expert staff has seen it all, so contact us today, and we will help you find the perfect crane for every application. Remember if you also need help with project management for your next construction or industrial job, we can assist you with that as well.