Best Applications for Crawler Cranes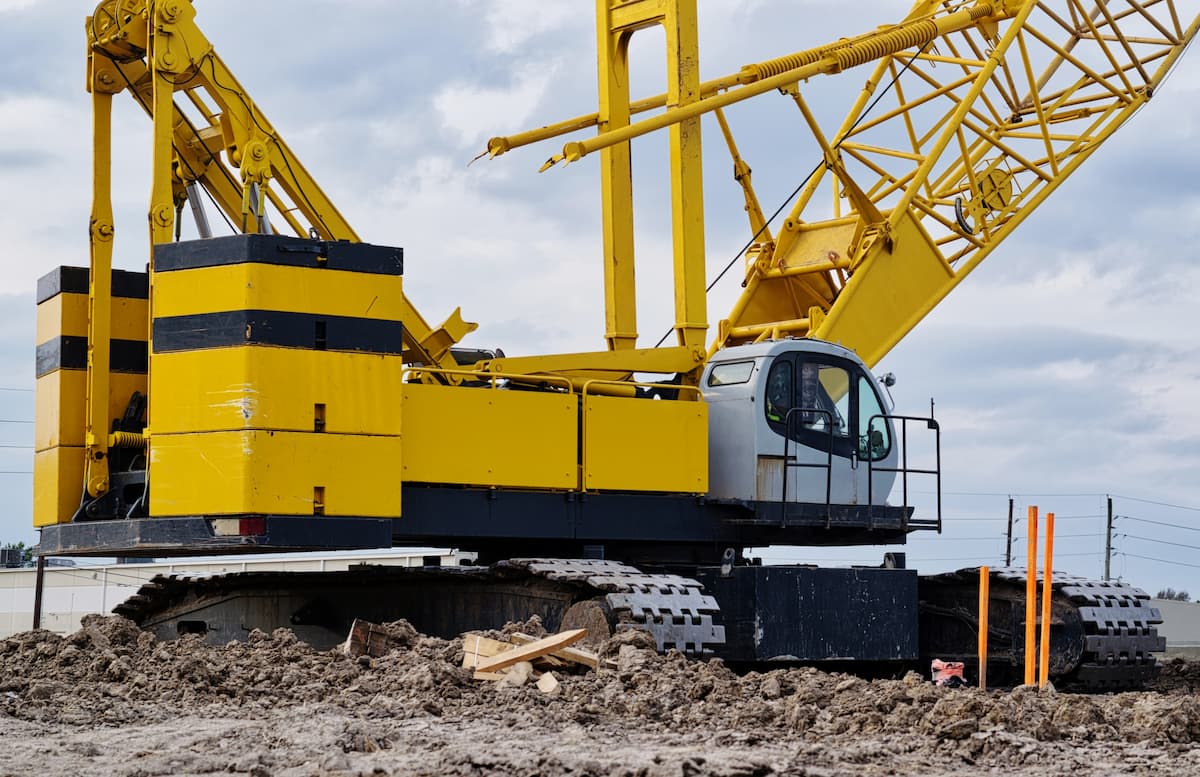 Best Applications for Crawler Cranes
Crawler cranes are high-capacity cranes that are excellent at getting over different types of terrain. They move on tracks, which makes them slower than truck cranes but allows them to conquer rough environments. The qualities of a tower crane give it many benefits that make it valuable on a wide variety of job sites.
Benefits of Crawler Cranes
There are many different advantages of crawler cranes, but they generally come down to the following three:
Versatility – There are telescopic crawlers and lattice crawlers. From there, it is possible to fit crawler cranes with many different types of attachments. When engaging crane rental services, crawlers are strong options because they can complete so many different types of tasks.

Mobility – They may not be quite as easy to maneuver as truck cranes, and they normally aren't street legal, but crawler cranes are exceptional when it comes to getting around on the job site itself. Rolling around on tracks, a crawler crane will be able to conquer both flat and rough surfaces. This means they can handle grass, gravel, dirt, asphalt, sand, and more.

Strength – Crawler cranes offer high lift capacities. This makes them viable options for many applications where other cranes simply wouldn't be able to get the job done.
When to Use Crawler Cranes
The versatility of crawler cranes makes them useful in many different ways. Depending on the specific type of job, a crew may want different attachments for crawler cranes. For example, hooks are ideal for lifting steel beams, a clamshell attachment is ideal for moving debris, a pile driver is good for driving tubes into the ground, and a wrecking ball is good for demolition. Because crawler cranes can be used with many different attachments, they're great for all of the following tasks.
New Steel Construction
The high lift capacity and the ability to move around a site with relative ease make crawlers extremely valuable for new steel construction. They offer excellent line speed in addition to great strength, which is handy for reducing the time between heavy lifts. New steel construction is one of the primary reasons people seek out crawlers from crane rental services.
Demolition
Just as crawlers are useful for erecting new structures, they're also great for demolishing old ones. They can be fitted with a wrecking ball attachment instead of a hook. From there, the high reach and high strength give crawler cranes what it takes to knock structures apart. Because they're also very mobile, they're able to move around the structure in question and get at it from many angles.
Bridge and Road Construction
Crawler cranes are commonly used for road and bridge-building. The nature of roads and bridges is that they extend over long stretches, so it's necessary to have machinery that can easily move along the path of the construction project. Crawlers are helpful in that regard. When it comes to bridges, crawlers are especially handy because they offer high reach and high lift capacity to go with mobility. This is key when it comes to lifting heavy bridge components.
Utility Work
Crawler cranes can lift the heavy machinery and materials that are required for wind turbines, electrical construction, as well as oil and gas operations. Few loads are too big or heavy to be handled by a crawler. As an added benefit, it's much easier to move the crawler crane to the next part of the job site than it would be with a tower crane, for example.
Agriculture
Agricultural projects often require the ability to move over rough terrain. Though the fields may not be mountainous, they are often not completely even. Agricultural sites often have loose or unsteady terrain such as sand, dirt, grass, or gravel. Crawler cranes can handle all of this while also reaching over existing structures or obstacles to erect silos, agricultural facilities, and more.
Cargo Loading or Removing Debris
Equipped with either a clamshell or a hook, crawler cranes can move pallets or loose materials. This makes them valuable when it comes to loading cargo, removing debris, or organizing materials on a construction site.
Crane Rental Services
Here at Reliable Crane Service, we have the equipment and the expertise to facilitate some of the most challenging projects in the Western United States. Our crane rental services provide access to a wide variety of cranes including crawlers. Contact us today to learn more about our crawler cranes and determine how we can help you complete your next project on time and under budget.
Image Source: Brett Hondow / Shutterstock