Best Applications for Conventional Truck Cranes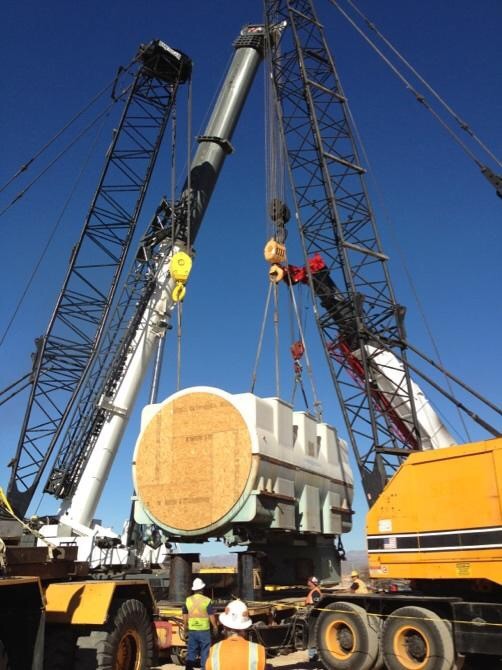 What is a Service Truck Crane?
As the name suggests, a truck crane is a boom or crane that is attached to a truck. This offers superior mobility in conjunction with the lifting and hauling capacity of a mobile crane. Truck cranes may not have the high reach of some other types of cranes like tower cranes, but their mobility is unmatched.
Benefits of Conventional Truck Cranes
There are many advantages of truck cranes, most of which are related to the fact that these cranes sit on a highly mobile base. The primary benefits of truck cranes are as follows:
Service Truck Cranes Offer Space and Maneuverability
In addition to being highly mobile, truck cranes require relatively little space. They may be larger than your average pickup truck, but they're significantly smaller than other types of cranes such as tower cranes. The relatively small footprint and tight handling make it possible for truck cranes to get into small spaces to execute lifts.
A Truck Crane Makes for Easy Setup
Some cranes take a lot of time and effort to set up. For some tower cranes, you may even need secondary cranes to help erect your primary crane, adding time and complexity to the project. This isn't the case with truck cranes, which can simply drive up to the construction site and get to work.
Safety is a Priority!
Because truck cranes are relatively straightforward and easy to operate, they're one of the types of cranes that are associated with the fewest incidents. Safety is always a top priority when cranes and other heavy equipment is involved, but truck cranes make it simple.
Accessibility and Ease of Use
The simple nature of truck cranes does more than make them safe. It also makes it easy for professionals to operate them with somewhat less specialized training. The operator is likely to experience much less stress and fatigue throughout the project. Additionally, truck cranes are relatively easy to get to any construction site with road access.
Time Savings
Because truck cranes can get from one lift to the other quickly, they help reduce downtime on the job site. They also offer incredible power for their small size, which helps eliminate the need for other, slower types of cranes.
When to Use Conventional Truck Cranes
There are many reasons to rent truck cranes, especially when mobility is a top priority. With that said, there are three examples of situations where truck cranes are especially valuable.
Service Truck Cranes for Power Line and Utility Work
It is rare to see utility work on power lines that don't involve a truck crane. This type of mobile crane is ideal when it comes to providing a mobile work platform for employees. Conventional truck cranes are also helpful for lifting many of the components involved in the erection and maintenance of power lines.
Truck Cranes for Oil and Gas Job Sites
Some might consider this part of the broader category of utility work, but it's also worth mentioning that boom trucks are highly valuable for the oil and gas industry. Just as the truck is useful for reaching power lines, these cranes can help reach and support elevated equipment at oil and gas sites. For example, a truck crane may help the crew insert tubing or other components required to drill.
Truck Cranes for Commercial Roofing
The ability of truck cranes to provide an elevated work surface that is highly mobile is valuable for roofing projects. The truck crane may be used to lift workers, shingles, and equipment up onto the roof. Alternatively, the truck may be used to create an elevated platform from which the work is performed. In either case, it is easy for the crane to move around, providing excellent access to many roofs or many parts of the same roof.
Types of Boom Trucks
Boom trucks commonly use one of three different types of booms, which are as follows:
Stick Boom – Also known as a straight boom, a stick boom can rotate from the base with cables or hydraulics.

Knuckle Boom – This type of boom doesn't offer as much length, but a knuckle in the middle endows it with superior flexibility, mobility, and versatility.

Telescoping Boom – This is somewhat like a straight boom, except that it can be extended to provide varying lengths.
Truck Crane Rental Services in Southern California
Here at Reliable Crane Service, we have a wide variety of different crane types. Our experts will work with you to provide whatever your project requires. Contact us today to learn more!