Reliable Crane Service: FAQ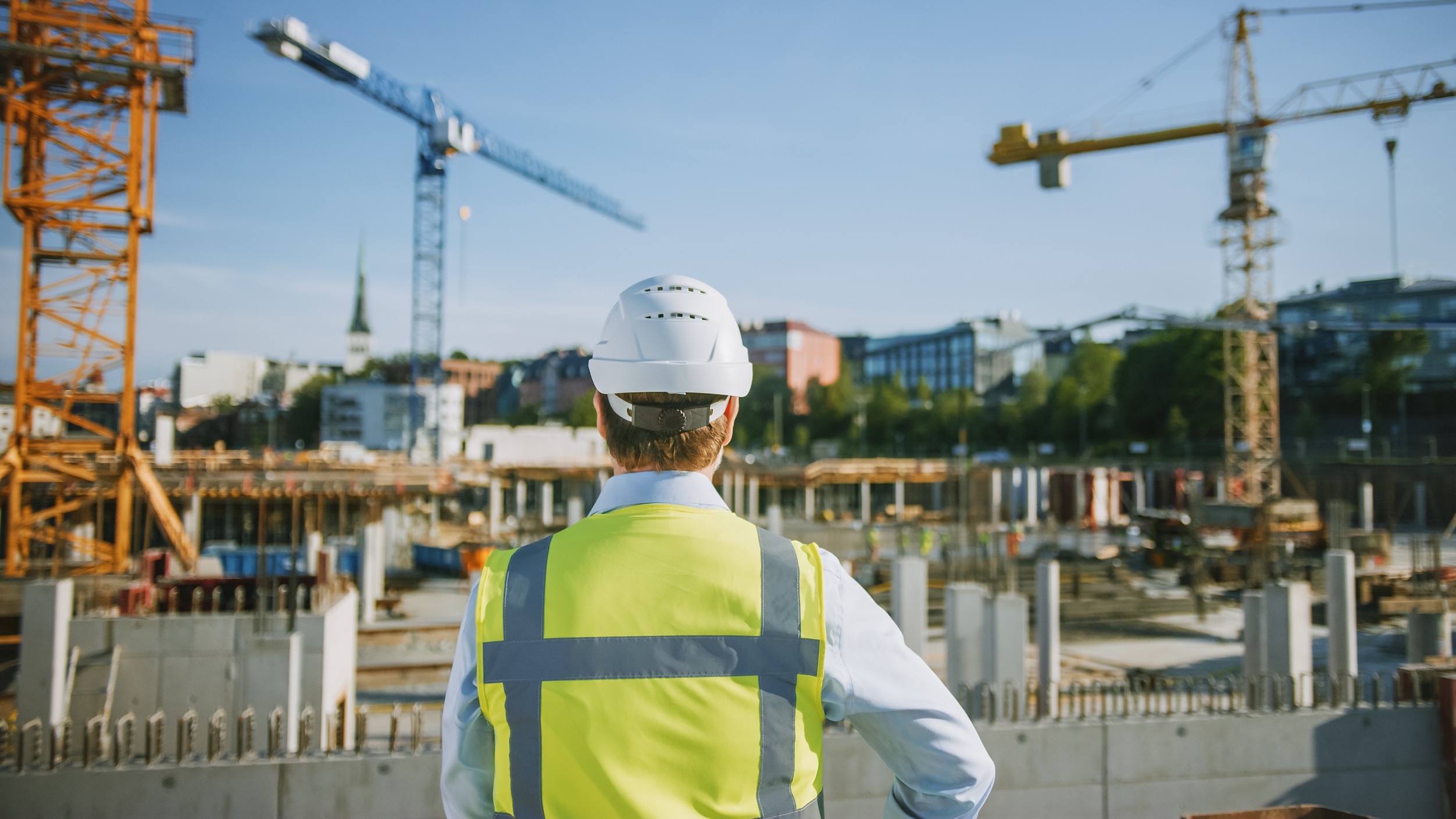 Reliable Crane Service is the premier lifting solution in the Western US. We are small business certified (SBE) with extensive project experience to create advantageous bid scenarios for our customers. Steel erection, heavy industrial, oilfield, HVAC, tank sets, modular buildings, power plants, we've worked in various industries and are ready to take on any project.
What's the Minimum Amount of Time I Can Rent a Crane?
The minimum crane rental period we currently offer is one month. We cannot offer shorter rental periods at this time. For inquiries about rental periods, contact us.
Do You Use Load Insulators?
Yes, Reliable Crane Service cranes are all equipped with load insulators. These load insulators protect personnel who are in contact with the load from electrocution in the event of accidental contact with an overhead power line. Our load insulators are located at the end of a crane's load line and meet or exceed the requirements of the ANSI/CPLSO-14-2016 standard.
What Industries Do You Work With?
We currently serve a wide client base throughout several industries. This includes both industrial and commercial uses. We also offer our services to specialized industries, including the power sector and oil industry. We do not provide residential services at this time. To see our complete list of services, please view the Industries Served tab on our About page or contact us for more information regarding your project.
Do You Also Offer Operator Services?
Yes, we offer operator and project management services depending on your needs. All our operators are required to have a current NCCCO license. This thorough license is one of the most widely recognized in the industry and requires operators to pass a general written crane exam, a crane-specific written exam, and a practical exam on the specific type of crane before an operator is licensed. Our operators have over 15 years of experience and are all licensed and skilled at running multiple cranes. Additionally, our project managers have an impeccable record, ensuring your job site will operate smoothly, efficiently, and safely.
Where are you Located?
Reliable Crane Service currently offers services in California, Nevada, and Arizona. We are headquartered in Irvine, CA, with locations in Corona, Pacoima, Las Vegas, NV, and Phoenix, AZ. For more information about the services we provide near you or for contact information for your location, visit our Locations tab.
Do you offer Crane Repair?
Unfortunately, we do not offer crane repair services at this time. We do provide crane rentals to prevent project delays due to crane repair needs.
How High Do Your Cranes Reach?
We offer crane services for even the tallest projects. Past projects we have worked on included 60 meters, 70 meters, 80-85 meters, and higher. We have experience with all sizes of towers for both maintenance and new construction projects and are confident that our cranes are capable of meeting your project standards.
What types of cranes are available for rental?
Our company provides a wide variety of cranes, such as mobile, rough terrain, tower, and all-terrain cranes, with capacities ranging from 3 to 660 tons.
What insurance coverage is included with the crane rentals?
Our crane rentals include comprehensive insurance coverage, such as General Liability (GL), Workers' Compensation (WC), Umbrella, Rigging, and Inland Marine, up to $10 million.
Is the equipment insured during transport?
Yes, our Inland Marine insurance protects equipment during transport from potential risks.
What safety protocols are implemented for your crane rentals?
Safety is of utmost importance. Our cranes are subjected to a comprehensive 40-point inspection before every rental, ensuring they comply with the highest safety standards.
Can you assist with permits for crane rentals?
Yes, we will handle all necessary crane permits, including road permits, traffic control permits, OSHA tower crane plans and permits, and FAA permits.
What qualifications are required for your crane operators?
Our crane operators have received comprehensive training, including a specialized in-house course for their specific cranes.
Are Your Riggers Certified?
Yes, our riggers have the necessary certifications, and we keep verified documentation to ensure compliance with industry standards.
Can you provide information on how your safety rates compare to other crane companies?
Our EMR and TRIR rates are higher than those of other Western US crane companies, indicating our strong dedication to safety.
How fast can customers rent a crane?
Eligible applicants can easily order a crane over the phone and conveniently pay with a credit card. Qualified applicants can also enjoy 30-day payment terms.
Which states are your crane rental services available in?
Our company provides crane rental solutions in California, Nevada, Arizona, Utah, and New Mexico.
Are there varying rental rates for different types of cranes?
Rental crane rates may vary depending on factors such as crane type, capacity, rental duration, and other considerations. Our team can provide specific pricing information upon inquiry.
Do your crane operators have experience working with utility companies?
Our operators have experience working with utility companies, ensuring efficient and safe crane operations for utility projects.
What factors should be considered when selecting a crane for a project?
Our team can help you choose the best crane for your project based on your specific needs, load capacity, and site conditions.
Is training provided for customers operating your cranes?
Our operators are responsible for crane operation. Reliable Crane can provide basic guidance and safety instructions for customers interested in learning more about crane operations. However, we require operators to be NCCCO-certified for bare rentals.
Are there cranes available with specialized lifting attachments?
Reliable Crane does offer cranes with specialized lifting attachments and equipment that can meet a range of lifting needs and project requirements.
Crane Rental Services in CA, NV, and AZ
Reliable Crane Service has a track record of offering the best crane rental and operation services in California, Nevada, and Arizona. If you are planning your next industrial or commercial project, Reliable Crane Service is the premier lifting solution for your project needs. Our staff has more than 40 years of experience in innovative solutions in the industry. With an experienced team of NCCCO licensed operators, master riggers, service technicians, and project managers, we are confident that we can help make your project a success.
To learn more about the services we offer and how we can assist with your next industrial or commercial project, contact us via email or phone, and a member of our experienced team will assist you with determining which services are right for your needs.