Heavy Machinery Moving: How We Get It Done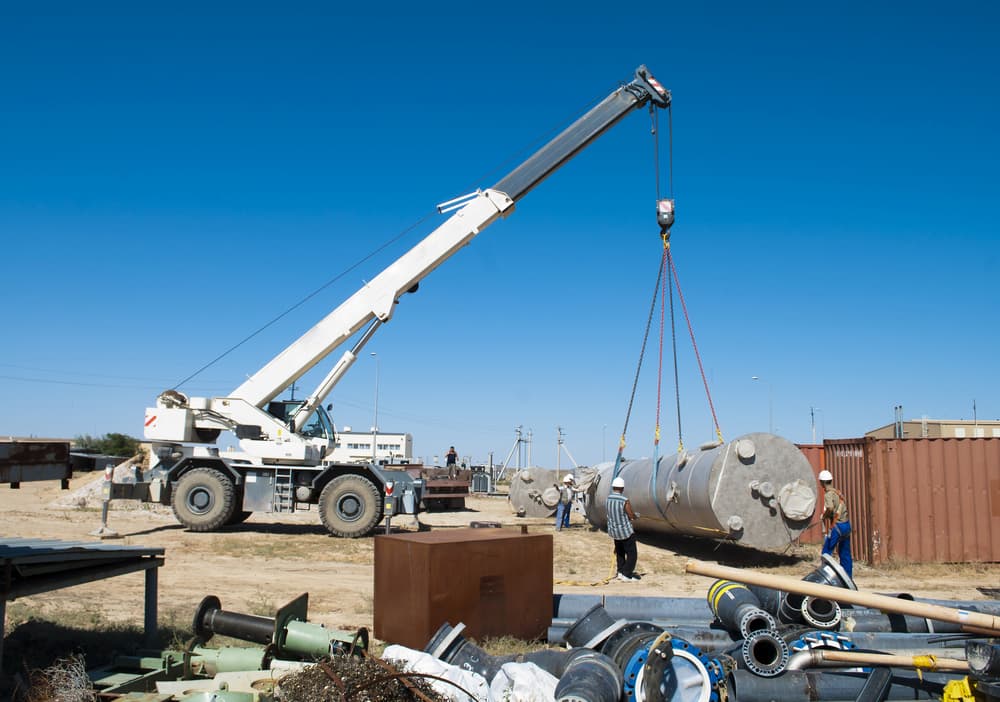 Heavy Machinery Moving. What You'll Learn:
As you read this guide about heavy haul transportation, you'll learn:
There are numerous ways to relocate your heavy equipment, so it's important to choose the proper method for each specific job.

You can check a company's Safety EMR to determine how qualified they are for heavy load hauling and related jobs.
Heavy Haul Transportation
Each heavy machinery moving job has its nuances. Depending on what you're moving and where you're taking it, unique challenges may arise. The best way to overcome this is by working with an experienced company that knows how to get jobs done all over the Western United States. To ensure a successful move, learn which questions to ask before selecting a transportation company.
How Do You Move Heavy Machinery?
If you're preparing for a transformer move or something similar, you have numerous methods at your disposal. Depending on the specific item you need to move and where you need to move it, you can look into jack and roll equipment or a Goldhofer trailer. When you work with a reliable heavy haul transportation company, they'll be able to help you select the appropriate strategy.
How Do You Transport Heavy Objects?
Sometimes, you'll need heavy haul transportation for other objects besides specialized machinery. For example, in the case of a plant move or heavy equipment and materials move, you may need a more specialized or delicate take on the same processes. To ensure success, work with a company that can tailor its process to meet your needs.
How Do You Lift and Move Heavy Objects?
Even after you haul your heavy load to a new location, you still need to ensure you get everything into the appropriate place. That's where commercial crane services and hoisting services come into play. The best heavy machinery moving companies also have the resources to help you get everything into place at your final destination. Before entering a contract with a transportation company, confirm that they can handle the job from start to finish.
How Do You Move a Very Heavy Piece of Equipment or Building Materials?
Heavy equipment can present interesting challenges beyond simply being heavy; it might be uniquely shaped and delicate or easy to damage. So, in addition to handling the weight, it's essential to ensure that the equipment is appropriately packaged and protected throughout the move. There are many tried and true processes to move heavy equipment, but ultimately, the approach should be customized for the specific piece you need to haul.
Do You Need Highway Patrol Escorts for Hauled Loads?
You generally need a highway patrol escort for loads that are over 16 feet high or 14 feet wide. If you're unsure whether or not your heavy haul transportation will require an escort, reach out to us. Our experts in heavy machinery moving will be happy to answer all of your questions and help you develop a strategy for a successful move.
Why Choose Reliable Crane for Heavy Haul Transportation?
Here at Reliable Crane, we can move objects that weigh up to 2,500,000 pounds. This means we can handle just about every job. To go along with this expertise, we have achieved an EMR of 0.64, which makes us much safer and more dependable than most other companies in the industry. We're the fastest-growing crane company in Southern California because we can provide excellent service at every step throughout your moving process, from loading and hauling to unloading and hoisting. Contact us today, and let's get to work on your big move!
Featured Image: AlexKZ/Shutterstock