A World Record Breaking Continuous Concrete Pour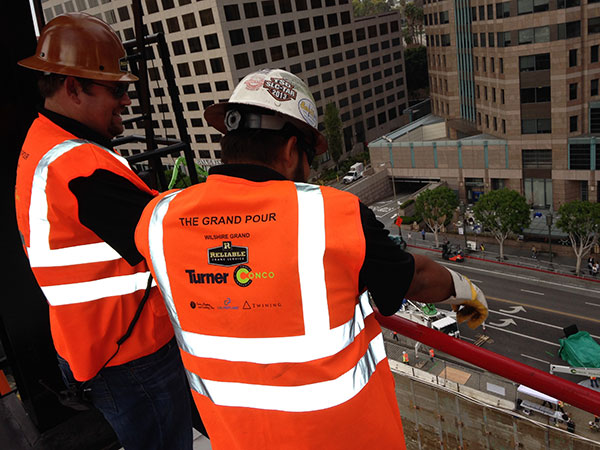 Recently, Reliable Construction Service assisted the Wilshire Grand project with a world record breaking continuous concrete pour in downtown Los Angeles.
Reliable Construction Service began working on the Wilshire Grand project in late November 2013. Since then we have assisted with various complex aspects of the high profile high rise project in downtown Los Angeles. One of the key moments was assisting with the set-up of various concrete pumps in preparation for the largest continuous concrete pour in history. All involved parties executed flawlessly and the entire operation was performed without a hitch. Currently, Reliable Construction is operating two tower cranes (TG 1900 and a Comedil CTL 630) and a ground crane on-site. A TG 1900, a third tower crane, is expected to be erected in late March or early April of 2014. Reliable Construction Services the Los Angeles, Pasadena, Bakersfield, Santa Margarita, Rice, Victorville, Blythe and Palm Springs areas in Southern California with tower and ground crane needs.